San Diego Beach Communities
Posted by Cherie Young on Friday, June 25, 2021 at 3:01 PM
By Cherie Young / June 25, 2021
Comment

San Diego is famous for our pristine beaches, laid back atmosphere and friendly people. More than 70 miles of beautiful blue oceans and average of 150 days of sunshine year-around. You can enjoy the surf and sand almost every day! For tourists and local people alike, our San Diego beaches are a magical place to spend time with family and friends. We also rank in the top 10 sunniest US cities. I live in Carlsbad and can personally say this is Nirvana! So grab your beach towels, slather on the sunscreen, and see why we are called "America's Finest City".
Carlsbad Real Estate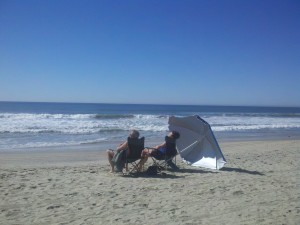 Carlsbad, a coastal incorporated city, is located 35 miles north of downtown San Diego. Bordered by the San Dieguito area to the south, Vista and San Marcos to the east and Oceanside to the north, the city's ideal location and scenery make it an enviable residential location. There are 7 miles of beaches, resorts and spas. Architectural styles range from turn-of-the-century homes that add to the charm of this Danish village to large, dramatic ocean-view homes. La Costa, located on Carlsbad's southern border, offers beautiful ocean and lagoon views, with newer single-family homes and condos. The city is also home to a 450-seat Cultural Arts Center. Elementary, junior high and high school education is provided by the Carlsbad Unified School District, ranked among the top in the county. The community is also served by distinguished private and parochial schools, including the internally renowned Army and Navy Academy. Here is an up-to-date snapshot of the San Diego Real Estate market trends. Search for all Carlsbad Real Estate.
Cardiff Real Estate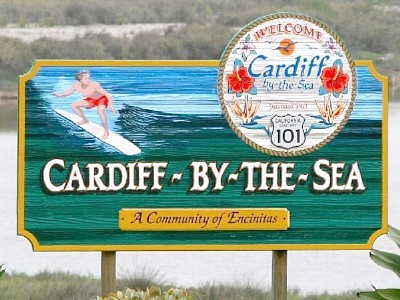 Cardiff-by-the-Sea, is typically known as Cardiff. This is an Encinitas Real Estate community that borders Solana Beach. Please use my free Cardiff Real Estate alert to receive all active Cardiff Real Estate listings. Cardiff Reef is a hot surf spot in Cardiff and has great waves for all levels of surfers. The Reef is one of the top surfing locations in San Diego. Cardiff Reef and close by surf spot, the Pipes, are well known for their glassy and consistent waves. At low tide, a flat rock reef is disclosed that extends 50 backyards from the beach. Discovering Cardiff tide swimming pools is a great place for tourists and locals alike.
Encinitas Real Estate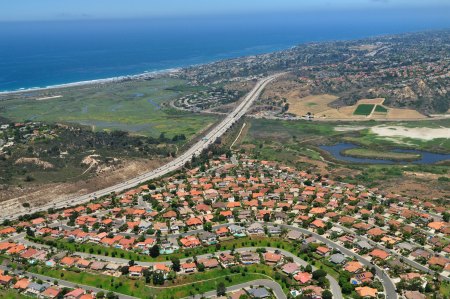 Located north Del Mar and south of Carlsbad, enjoying easy access to I-5, lies the coastal community of Encinitas. Set along rolling hills, the city is comprised of small beach communities. In 1986, the communities of Encinitas, Cardiff-by-the-Sea, Olivenhain and Leucadia were incorporated as the City of Encinitas. In recent years, Encinitas has experienced rapid residential and commercial growth. Vacant lots in coastal Encinitas are rare. The area has fewer residents per square mile than most San Diego beach communities. Inland, new residential neighborhoods are booming. There are several beach parks, including Moonlight and Leucadia Beach, for water sports and scuba diving. Swami's Beach is ideal for surfing. I can set up a VIP email that will give you all the new Encinitas Real Estate listings as they come on the market.
Olivenhain Real Estate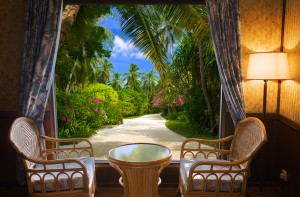 Olivenhain, settled originally by German immigrants, retains the feeling of a quaint European country village, complete with narrow, tree-shaded lanes and street signs painted white with red numbers and letters. Residents celebrate a German festival each spring with plenty of music, bratwurst, sauerkraut and imported beer. Casual country ambiance prevails in established Encinitas neighborhoods where many residents own horses. New construction represents large estate properties with water views. Condominium and apartment complexes are also available.
Rancho Santa Fe Real Estate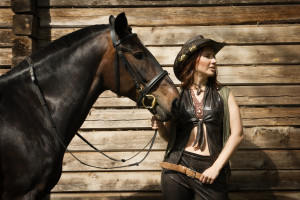 Rancho Santa Fe is located 35 miles north of San Diego and six miles inland from the Pacific Ocean. Known as one of San Diego's most prestigious communities, Rancho Santa Fe has a population less than 5,000 residents that preserves the area's elegant, serene, and rural atmosphere. The Santa Fe lifestyle is maintained by a property owners' Protective Covenant. The average home price in this exclusive community is $2.7 million. Most homes are set back from picturesque roads that meander around the village center. Horses are a major activity on the Ranch; 36 miles of equestrian trails have been developed. The beautiful and challenging golf course, available to members and guests, was originally built in 1929. Near the golf course, the tennis club maintains excellent courts for year-round use. Rancho Santa Fe is one of the few communities to provide protective rights for horse owners. Located on the grounds is an 11-acre riding club. Rancho Santa Fe is located near all San Diego's local colleges. San Luis Rey Hospital and Scripps Memorial are located in nearby Encinitas. Fairbanks Ranch, just south of the riverbed from Rancho Santa Fe, was originally owned by Douglas Fairbanks, Jr., and Mary Pickford. Today, this private community stands on rolling hills surrounded by spectacular Southern California landscaping to offer residents both privacy and a serene environment. An architectural board ensures that the original high standards and charm of the community is maintained. Residents enjoy easy access to Rancho Santa Fe's town center and educational facilities.
Del Mar Real Estate

"Where the surf meets the turf," a one-of-a-kind seaside residential community located 18 miles north of downtown San Diego. Two of the most appealing factors for residents are Del Mar's size and proximity to the ocean. The incorporated Del Mar is just 2.3 miles long and has retained a charming village atmosphere. Del Mar real estate lots are very private, with mature vegetation and spectacular ocean views. The area features some of Southern California's most distinctive architectural designs. The beaches in Del Mar offer excellent recreational opportunities. Residents are only minutes away from many different waterside activities, ranging from quiet beach side picnics to fast and exciting waters ports such as surfing. Torrey Pines State Park, which is found on Del Mar's southern border, offers a variety of beaches as well as hiking trails and a golf course. Thoroughbreds race at the Del Mar Racetrack every summer from July to September. The Del Mar School District provides elementary school education and San Dieguito Union High School provides junior high and high school education. The satellite campus of Mira Costa Community College is located in Del Mar and the University of California, San Diego, is located in La Jolla.
La Jolla Real Estate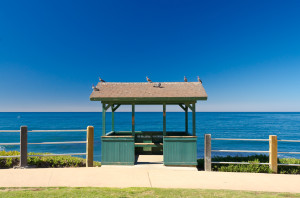 La Jolla has long been regarded as one of the most prestigious communities in the United States. Built along a jagged and spectacular coastline, complete with coves and inlets, the city offers breathtaking views of the Pacific Ocean and white sand beaches. Architectural styles are diverse, featuring a charming mix of Mediterranean, Spanish, English Tudor and California contemporary. Most residential neighborhoods are well-established with little new construction. La Jolla is home to the University of California, San Diego, the Scripps Clinic and Research Foundation, the Scripps Institute of Oceanography and the Salk Institute for Biological Studies. The La Jolla Museum of Contemporary Art offers a full schedule of film series, lectures, exhibits and performance events. Seven miles of beaches provide residents with an abundance of water sports. Sailing is popular, with San Diego Harbor just minutes away. Snorkelers are attracted to the Underwater State Park which is an ecological preserve. La Jolla is home to the University of California at San Diego, which occupies 1,200 wooded acres above the ocean and has four separate campuses. La Jolla Condos La Jolla Real Estate with Ocean Views
Coronado Real Estate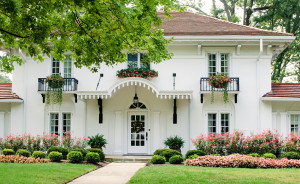 The city of Coronado was established in 1888. Victorian, turreted, red-peaked roofs announce the Hotel del Coronado, a world famous resort that has been host to presidents and princes, and serves as the jewel in the Crown City. In 1969 the Coronado Bay Bridge was opened, putting an end to the ferry crossing that had been its legacy since 1885. Connected to the mainland by both the bridge and the Silver Strand, a strip of land with a four-lane highway, Coronado offers exclusive waterfront developments with private backyard boat slips and docks. Coronado condos prevail as the housing of choice in new communities. Established Spanish-style Coronado homes are available in the village which includes downtown, around the hotel grounds and the surrounding area. Most Coronado real estate properties enjoy spectacular views. The Coronado School District serves students and is one of the highest rated in the state. Transportation includes bus service every 30 minutes to San Diego, and the ferry still operates between downtown San Diego and Coronado. Here is a link to Coronado Real Estate homes and condos that offer OCEAN VIEWS.